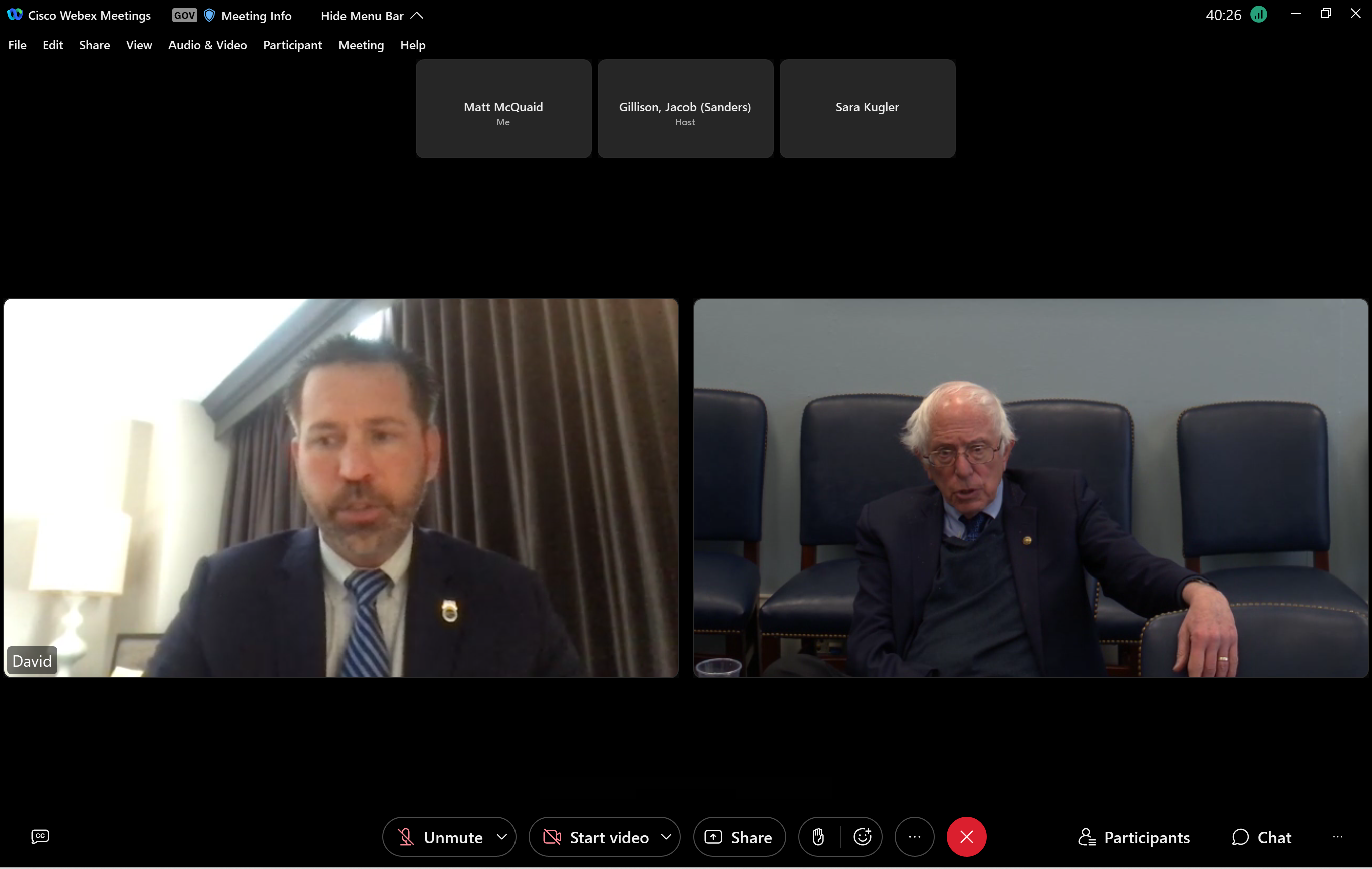 Today, Teamsters Local 767 President Dave Reeves met with Senator Bernie Sanders (I-Vt.) to discuss the implementation of new technologies at UPS and its impact on the company's workforce. Topics covered included driver-facing cameras, automation, and other issues the Teamsters confront during national contract negotiations starting in April.
"As far as emerging technology is concerned, I truly think that we have to look past today, get into tomorrow, and see what's coming down the road to help protect our members and keep them safe," Reeves said. "I think that is very important."
Sanders pledged his support to the Teamsters as they mobilize to secure the strongest contract in the union's history for more than 340,000 full- and part-time UPS workers.
"The structure we are operating under is if technology increases profitability, it shouldn't simply be used to make the company's profits that much higher," Sanders said. "Workers have to benefit from it, too."
The post Teamsters Local 767 President Dave Reeves Discusses New Tech at UPS with Senator Bernie Sanders appeared first on International Brotherhood of Teamsters.