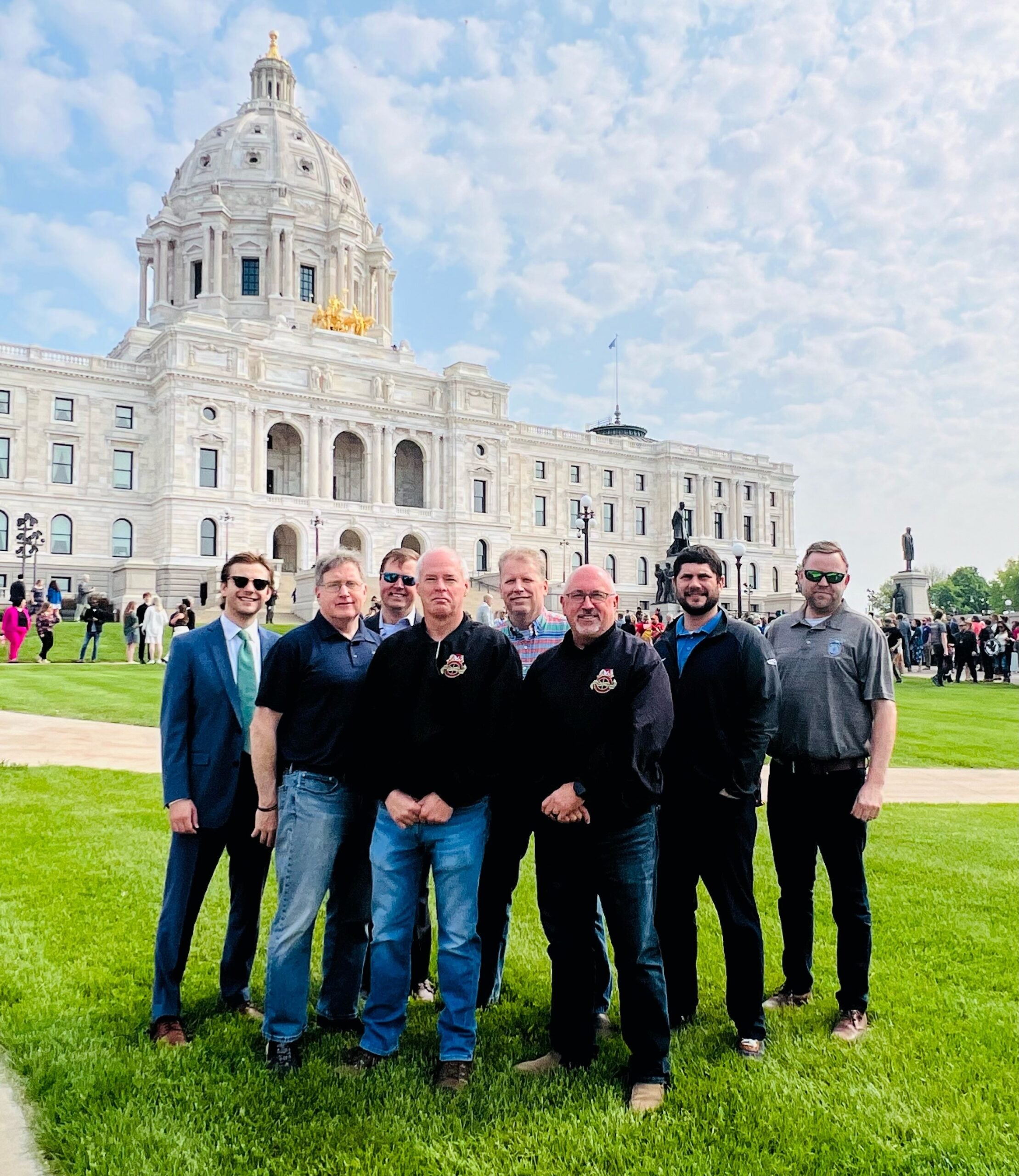 (ST. PAUL, Minn.) – The Teamsters are commending Minnesota Gov. Tim Walz and the state legislature for including critical pro-worker provisions in a $1.37 billion jobs bill. The new law protects warehouse workers from unrealistic and dangerous work conditions by requiring transparency on worker quotas and performance metrics. It also prevents all workers from being forced to sit through anti-union propaganda sessions on the job known as "captive audience meetings."
"This legislation is critical to curtailing the abuse and rapacity of Amazon," said Tom Erickson, Teamsters Central Region International Vice President, Warehouse Division Director and President of Joint Council 32. "This is a company that writes off the millions of dollars in taxes that it spends on union busters every year, all while maintaining the highest on-the-job injury rate in the industry – by far. Amazon does not have the interest of Minnesotans in mind, and I for one applaud everyone in our state government who is holding it accountable."
Amazon has been cited by the federal Occupational Safety and Health Agency (OSHA) multiple times in 2023 for conditions at their warehouses across the country, where workers are expected to reach unrealistic performance metrics that are never disclosed to them and can change by the hour, leading to massively high injury and employee turnover rates. As one recent OSHA report said, "Each of these inspections found work processes that were designed for speed but not safety, and they resulted in serious worker injuries."
In addition to enhancing warehouse safety and workers' freedom of association rights, the omnibus bill strengthens prevailing wage protections for construction workers, provides additional needed funding to the State's Department of Labor, and updates protections for packinghouse workers. Minnesota is the latest in a slew of states that are considering laws to protect occupational safety in the supply chain and the right of workers to be free from anti-union propaganda. Washington, California, and New York have all passed warehouse quota bills, and Connecticut has passed legislation restricting captive audience meetings. Similar legislation is pending in 13 other states with support from local Teamsters.
Teamsters Joint Council 32 represents 40,000 Teamsters in Minnesota, Iowa and the Dakotas. For more information, go to teamstersjc32.org/
The post Minnesota Teamsters Celebrate Passage Of Pro-Worker Omnibus Legislation appeared first on International Brotherhood of Teamsters.